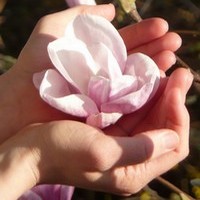 Begin
Order CD's
Meditation
...on YouTube
I offer...
About me




New Era Meditations




The Path to Realise Your Potential



I have the ability to connect with your dormant potential thereby enabling you to unlock it,
recognise it, experience and live it. I accompany you along your path in showing you
how you may independently recognise and solve your own problems. The beauty of it is, is that it is not difficult to realise.

I have through my own life experiences discovered that everything is possible. It is possible for each individual
to independently solve their own issues. I can teach you how to allow your energy to flow in order for you to be healthy.
In the here and now it is possible to create anew what you need and what is good for you and for your life.

The meditations make it possible for you to recognise your own needs giving you not only energy for your every day life
but also ideas for your own lifeís path. When you energy flows freely good health flourishes.

Wonderful possibilities present themselves to you, when your energy flows freely.
This allows you to live and experience who you truly are. If the path to your heart is opened and
you are willing to be everything you can be, you are able to be just that.
If you have the trust and the courage you will discover and walk the path to your heart.

The New Era Path is the potential for individuals to recognise and experience a healthy society in reality.
The New Era Path embodies the individualís potential to join and flow harmoniously
with that of the group allowing both to mutually walk the path of well-being for the Earth.